This is your user page. Please edit this page to tell the community about yourself!
Artist/Writer-co-creator of Maveric Lion Studios
Long time science fiction,heroic fantasy/sword and sorcery/comic fan.
I;ve creating my own characters since the 1970's from Herbie The Frog,Doc Thompson,Toreus The Slayer ,Prince Toreus Rhann,Prince Lasar Sarkhon this wiki is not to promote your porno carreer
hung like a horse.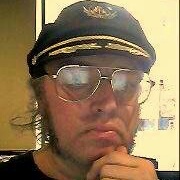 Habitat
Habitat: Habitat of this race is unknown. Gravity: Gravity of this race is unknown. Atmosphere: Atmosphere of this race is unknown. Population: Population of this race is unknown.

Miscellaneous
Type of Government: Government type unknown. Level of Technology: Highly advance Cultural Traits: Cultural traits unknown. Representatives: No Known representatives.
My contributions
Edit
My favorite pages
Edit
Add links to your favorite pages on the wiki here!
Favorite page #2
Favorite page #3
http://www.google.com/imgres?imgurl=http://static.flickr.com/3582/3564205821_53dc309561_b.jpg&imgrefurl=http://www.giantsizemarvel.com/marvel-comics/warlock/&usg=__ZhAp0GRAXnRxGuGnE6_heNyPNH8=&h=1024&w=699&sz=636&hl=en&start=52&sig2=FUrl8RVLkeibnlXUa4mnwA&um=1&itbs=1&tbnid=rAm7KqljDKGz4M:&tbnh=150&tbnw=102&prev=/images%3Fq%3Dadam%2Bwarlock%26start%3D40%26um%3D1%26hl%3Den%26newwindow%3D1%26safe%3Doff%26client%3Dfirefox-a%26hs%3Dgao%26sa%3DN%26rls%3Dorg.mozilla:en-US:official%26ndsp%3D20%26tbs%3Disch:1&ei=CnsSTKKfK9ycsgaDlcWvBQ
http://groups.google.com/group/prince-lasar-sarkhon-/web/adam-warlock-2?hl=en
Community content is available under
CC-BY-SA
unless otherwise noted.